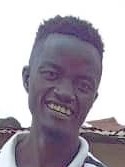 Talent en ambitie: Timmerman worden!

Geboortejaar: 2003

Ondersteuning: 3090 euro.

Voor: Volgen 3-jarige opleiding aan Thondwe Technical School.

Periode: 2021-2023.

Status: Verloopt volgens plan.



Uit de aanvraag (november 2021):
My name is Clarence, I am 20 years old. I come from Mkanda village in Traditional Authority Chikowi in Zomba District which also harbors Zomba city. I come from a family of 3, 2 girls and 1 boy who happens to be me. I come from a very rural area with no electricity and piped water but with potential as we as a family we full time depend on farming. Apart from farming upon finishing my final class in secondary school I joined a local carpenter in my village. I got so curious with woodwork as normally in my village when there is a funeral my fellow villagers most of the times gets stuck when it comes to coffin issues. So as a response to that he started the initiative of carpentry with an aim of easing the burden and I too I am of the opinion of joining the same course. We are tobacco farmers as a family but lately our family has not been doing well on sales from the tobacco sales as most of the farmers in Malawi mainly due to worldwide anti-smoking lobby and this year it's even worse due to the Covid 19 pandemic we hear most buyers didn't turn up making our social and economic status to suffer. Am longing to take up the idea of helping my fellow villagers on two main ways, when I qualify as a professional carpenter in case of emergencies (funerals) I will always ask the bereaved families to always buy themselves the wood and I construct the coffins for free and secondly we have so many youngsters in my village who are out of school due to lack of financial support who normally patronizes our local workshop who deserves a better future as well. I will teach them carpentry for free so that our team to help the village in woodworks can grow and reach out to more.
Ambitie/droom:
"I whole heartedly wish to get a professional training in Carpentry / Woodwork and plans to register with Thondwe Technical School which is our same district and closer to home so that I can attain enough skills and equip myself for life long career and also to boost my chances of reaching out to more of my villagers. The whole idea as stipulated earlier is to make life easy in my neighborhood (my village) by giving the villagers crafty services and to attain skills which later on I will impart my knowledge to a numerous fellow youngsters who are just loaming around the village aimlessly.
I am training with a local carpenter in my village but on a very local level with little and simple tools. I have been doing the local practice for a year now. I feel it's a good start and if I follow this path I shall be able to achieve the intended goals or ambitions.
I have always wanted to acquire vocational skills to fill the idleness gap in my life which could have been created with nothing to do. Also just to add up I always feel pity to my fellow youths who are still idle so I feel after this study I will be able to help others in acquiring the skills Iam currently getting. "
Mei 2022:
"My study is going on well so much so that on the side of adhering the TF philosophy the impact has already started being felt by my fellow community members as so far am able to help them with emergency needs for example on funerals am the most reliable coffin maker now I provide my services for free as way of showing my gratitude to TF. Life at school is good and we as a team in our class we do have a very good relationship with our teachers as such I feel like am getting to learn faster. Despite all this we do have challenges as well as a school and as a student in particular, as a school there are a lot more sophisticated designs of furniture which requires particular special equipments (electronic machines) but we fail to learn them because of unavailability of such equipments as a student also it's the same as due to the limitation I have on my study budget I cant access the same too. But I do feel that that should be something to do after I have graduated and worked for the extra tools. I thank TF for being by my side so that I can be a changed and reliable carpenter in my community."