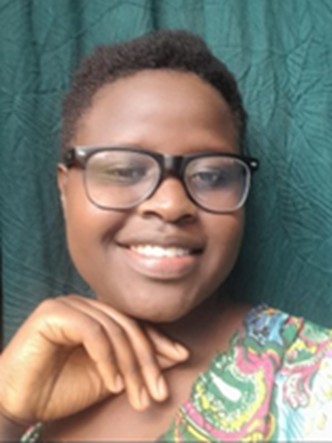 Talent en ambitie: Verpleegkundige worden!

Geboortejaar: 2000

Ondersteuning: 4150 euro.

Voor:  Volgen universitaire "BSc. Nursing Education" opleiding aan Kenya Methodist University (KEMU).

Periode: 2021-2025

Status: Goede start gemaakt in november 2021.


Financiering
Combinatie van specifieke en algemene donaties.
Uit de aanvraag (oktober 2021):
"I come from a humble family consisting of my dad and my mum and an elder sister and 2 younger brothers. We have been struggling all our lives because my parents are jobless and we depend on crushing ballast. That means we search big stones to crush in small pieces manually and sell them after weeks when it's some good quantity. We do this since we were young and we still do it till now. It's a lot of work that pays less but we have no option, and this has actually helped us a lot because without it my parents couldn't have managed to pay my high school fee.
I did my Highschool exams back in 2019 but am still at home due to lack of fees to join college. I did some online lessons last year at Methodist university, but discontinued because I couldn't pay for it. Am home now almost 2 years and I had been offered a place at the Methodist university to study degree in Nursing. This is my passion coz I had to struggle to get this after I was first admitted to do general agriculture, but my dream was to be a nurse. Now I have re applied again for the third time and I have been admitted again, leaving me without debt of the studies of the last two years. I am so glad that it will be possible to get a degree in nursing and become a nurse serving the community."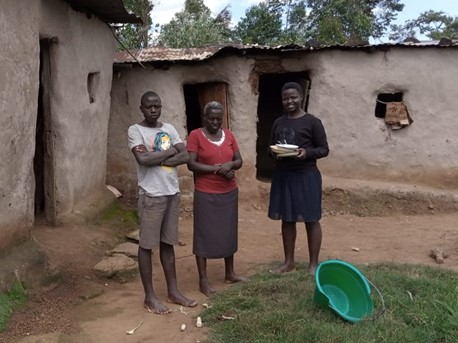 Ambitie/droom:
Its my dream to be a Nurse. I am a caring person and very much interested in medical carriers and I like the new innovations in the medical field. I am a hardworking, communicative and social person. I think I can make it to be a good nurse if given the chance. Degree in nursing offers a lot later like possibilities in research, management and leadership."
Januari 2022
Joan heeft een goede start gehad. Ze heeft de achterstand die ze had, omdat ze later begon, ingehaald en bereid zich nu voor op het eerste examen. Zij heeft een kamer voor zichzelf gevonden, die dichter bij het college is. Daar heeft zij een korte video gemaakt. Zij heeft ook een smartphone gekocht omdat je die voor roosters, mails en informatie van school, aantekeningen en examen inboeken nodig hebt. De smartphone wordt in Kenia door studenten gebruikt zoals in Nederland de laptop. Online lessen gaan ook via de smartphone.
Joan heeft haar eerste semester afgerond en verwacht goede uitslagen. Ze is goed gesetteld in Meru en voelt zich er goed. Ze al merkbaar veranderd van een dorpsmeisje in een echte student. Joan ging eind december naar huis voor de kerstvakantie. Ze studeert in meru en dit is ruim 450 km naar Moi's Bridge. Begin januari begint zij met haar tweede trimester.

Appreciation letter to sponsors dec 2021
Receive warm greetings from our family. We are very sound and healthy and we thank God for his mercies and favours throughout the year. It was such a blessed year amidst challenges such as the corona virus challenge. We can't fail to say thanks as Always. Just wanted to wish you merry Christmas and a prosperous new year. Since you came into our family everything changed as we had a smooth life with low financial constraints to get schoolfees. So humbled and grateful may you be blessed abundantly. You hold a special part in our heart and so we never fail thinking of you and thanking you for all the good things you did to us during our tough and lowest moments, times when we felt discouraged and had no otherwise almost giving up. Feel celebrated and appreciated from our hearts. May God grant you good health and favours so that yu may live long in the world to continue blessing other people. A hand that gives receives more. Blessings to you people. Be granted all your heart desires and wishes for 2022. May 2022 be full of grace and a smooth year to you. Once more we love you and we celebrate you Always in our lives.

Thank you so much
Joan